Southern California Gas Co. on Dec. 18 issued a "SoCalGas Advisory," asking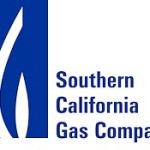 customers to reduce use of natural gas to lower the risk of gas and electricity shortages during a cold snap. It lifted the advisory two days later.
"Working with our customers and suppliers, we were able to manage our system to deliver reliable heating and electricity to our region during this recent cold snap," said a SoCalGas spokesperson.