State regulators turned down a proposal to construct a natural gas pipeline that would have fed the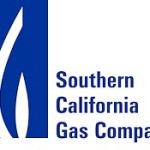 Southern California Gas Co. distribution system.
The California Public Utilities Commission (CPUC) said that, in the wake of the prolonged shutdown of the SoCalGas Aliso Canyon storage facility, there is not enough spare natural gas in Northern California to make the pipeline worthwhile.
"Because of the leak at Aliso Canyon, there is little stored gas available on the northern system to support deliveries on the southern system, a situation that significantly reduces the value of a new north-to-south pipeline, particularly in light of lower-cost alternatives," the regulators said.
CPUC Commissioner Mike Florio said that "SoCalGas was unable to demonstrate that there is a need for the North-South Project, given that it would not bring additional gas into Southern California but merely provide a means for reallocation of existing supply."
The pipeline, also backed by San Diego Gas & Electric Co., had a projected cost of $621.3 million. It would have run from Adelanto to  the Moreno Pressure Limiting Station.
The project would also have included upgrading the Adelanto Compressor Station to enable greater deliveries of natural gas from the Honor Rancho storage field to the southern system.
SoCalGas issued a statement saying it was "profoundly disappointed with the commission's decision," and that it remains "concerned about energy reliability for our southern system customers."